DUI in Sparks, Nevada? Complete DMV Approved DUI School Online in Reno, Nevada For Sale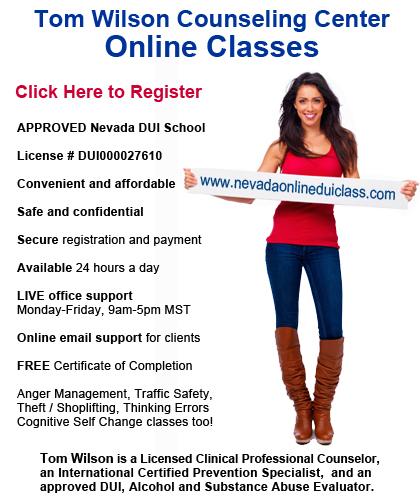 Type: Legals, For Sale - Private.

Did you get a DUI in Nevada? Maybe you live in another state?
APPROVED by Nevada DMV. Complete DUI, Alcohol Awareness, Minor in Possession Programs Online for court with Certified Substance Abuse Prevention Specialist. Approved for out of state residents who received a DUI or Minor in Possession charge in Nevada requiring a DUI School Program. Tom Wilson Counseling Center has been providing APPROVED classes online for DUI, Alcohol, Drug, Anger, Theft, and more since xxxx.

Price: $25


Price: $25


Price: $25


Price: $25